The new Camaro SS is a doubtless far better than the previous model, but whether it's enough to be able to compete with the best models of Europe, including the BMW M4?
On the paper, these two models are side by side in almost all areas, except the price, where M4 costs 81,000 dollars,while the Camaro SS 46 000, at least models that are tested by Head2Head. Basic models have a price of 63,000 for BMW and 37,295 for the Camaro SS.
BMW M4 comes with 425HP turbo engine, while the Camaro SS comes with 455HP from the 6.2 V8. Torque is a also something more on the side of the Camaro.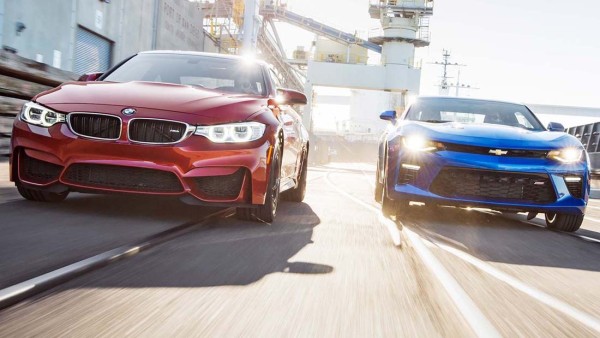 German car is a a little easier, that could equalize the chances. Both can be ordered with a six-speed manual transmission, both have rear-wheel drive and both claim to set new standards in this segment.
One thing is certain, the time in which the M models justified its premium price for performance is slowly passing, but the Camaro has nothing to lose in the race with the M4.
See and enjoy.