CHEVROLET represents Camaro ZL1, the car created to surpass everything and everyone, at least when it comes to America and the American conception of a sports car.
The new ZL1 performance is by the good old American principle emphasizes extremely aggressive appearance and appropriate monstrous power. In the translation this means that the SS performance remained far behind, and that we are talking really about the maximum usable on the road.
The so-called. "Small Block" 6.2 V8 with supercharged assistance develop, as nonchalantly says from the Chevrolet, around 649 hp and 640 lb ft of torque. What is good for the Corvette Z06 is also good for Camaro, right?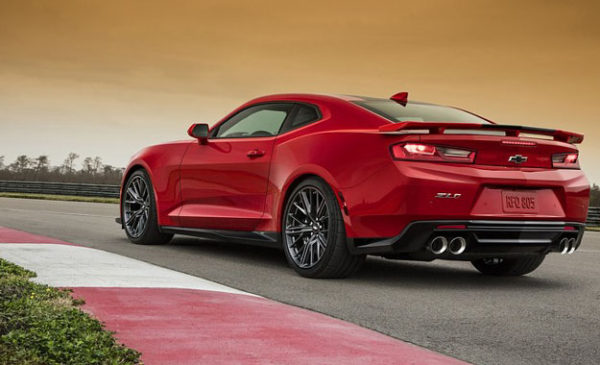 The engine is mated to a standard six-speed manual transmission and the optional offered 10-degree automatic with manual changes. Magnetic Ride suspension, Brembo brakes and electronic LSD rounded impression of the runners.
And yes, this is the standard model, that is ready for the track, without any additional payment. Car itself has a total of 11 heat exchanger, so no worries about overheating.
Besides numerous bodywork upgrades pronounced rear spoiler the car comes mounted on 20-inch wheels with Goodyear Eagle F1 Supercar tires size 285/30 front and 305/30 rear developed specifically for this model.
More than 100 hours of wind tunnel it was necessary to find an optimal form, while maintaining a recognizable face and reverse of the American 2 + 2 coupe.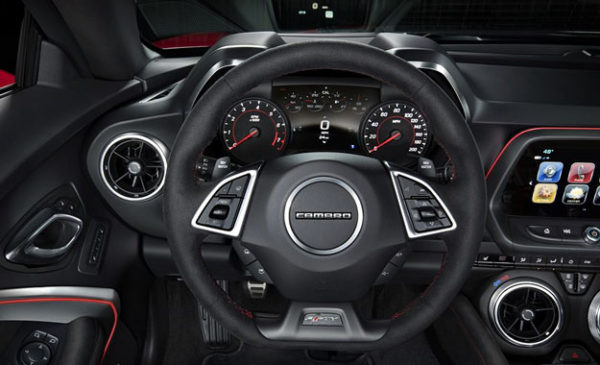 Equally sporty and pumped is the interior. Recaro seats, steering wheel and unique gear lever first catches the eye. Of course, there are accessories such as Launch Control and Driver Model selectors.
Selling of Camaro ZL1 starts at the end of the year, and is expected to cost around $ 60,000.