Before the start of delivery in 2017, when Ford GT goes on sale next year, two prototypes are being tested in Colorado …
As with previous models, which were observed during the test in the previous 18 months, these are also in matte green color, but it is believed that this is almost identical to production form. Some of the differences that will certainly happen as exhausts, slightly different rear lights, as well of course supplements that are there for testing.
The final appearance of this model is almost completely known, but the first two years of production already sold, the US company still has not announced any technical data.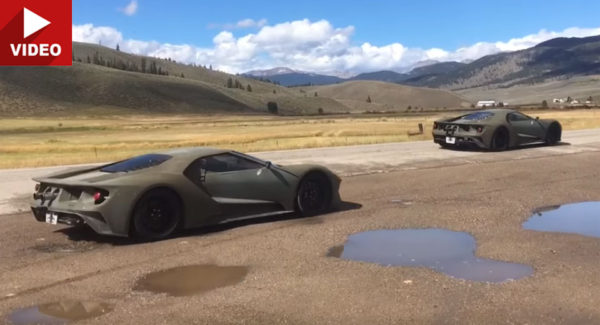 It is known that the forces come from the twin-turbo 3.5-liter EcoBoost V6 engine, but power is not known. There are big chances that there will be with over 700 hp, making it a great rival for the Lamborghini Aventador and Ferrari F12 Berlinetta