At the Concorso d'Eleganza Villa d'Este, Ares Design from Modena presented a supersport car based on Lamborghini Huracan and whose look was inspired by De Tomaso Pantera from the seventies of the last century.
Here, then, we have a modern interpretation of Pantera, which appeared in 1971, with all the front pop-up lights (now in LED technology), where Ares Design called its creation Panther ProgettoUno.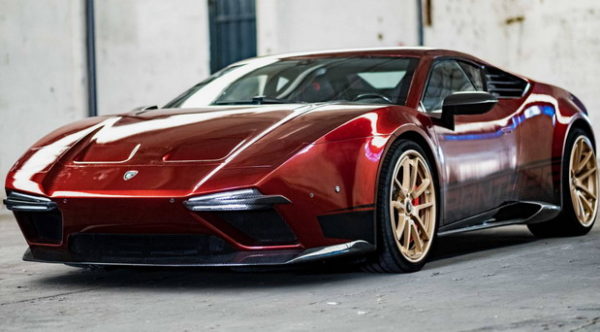 Panther ProgettoUno also got Huracan's 5.2-liter V10 engine (develops 650 hp and 600 Nm of torque), as well as a 7-stroke double clutch and four-stroke engine.
Accelerating this heavy car from 0-62mph lasts only 3.1 seconds, while the highest speed is over 200mph.
The car body is made of carbon fibers, while the interior is provided with a leather, Alcantara and carbon fiber tassel.
The production of Panther ProgettoUno will take place in a factory in Italy, in a small series. Specifically, it is planned to make only 60-70 units (at a price of almost $ 700,000 per unit) for the next five years, and the Spyder version is also mentioned.