The company Aston Martin plans to produce 25 units of the legendary DB5 Continuation.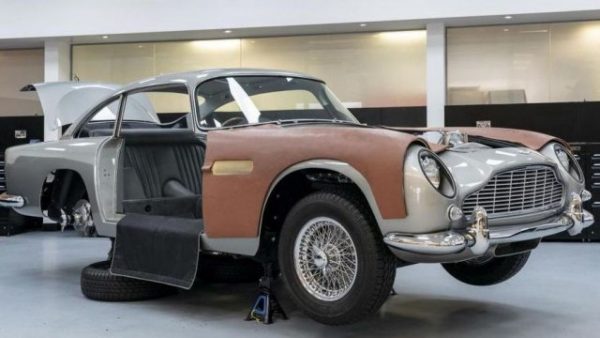 The car features machine guns and smoke curtains, coming out in a series of 25 units
The machine is designed in collaboration with production company EON Productions. Series cars are an exact replica of the car from the company James Bond – "Goldfinger" filmed in 1964. In his role who became a legend, "007" is performed by Sean Connery.
Already in the summer of 2018, Aston Martin announced that it would resume production of the cult sports car by making 25 units of it. All of them will be painted in Silver Birch color and will get the status of collectors cars, which means they can not be used on standard roads.
To resemble most of the "spy" DB5 from the film, all the machines will be equipped with revolving number plates, smoke curtains and Browning outgun machines (fake), as well as radar and a system for spraying oil on the road.