Of course, there are your common replacement engine that seems to work.. They are very cheap, effective and make their fair share of the power.
Instead of the average LS or modular replacement, or even restomod with modern V8 Mopar power, this people behind the Plymouth Cuda decided to go with diesel.
Under the hood is nothing but a 6.7L Cummins, which is built into this ride, that is already quite smooth head turner, to  a whole new level of cool and customs.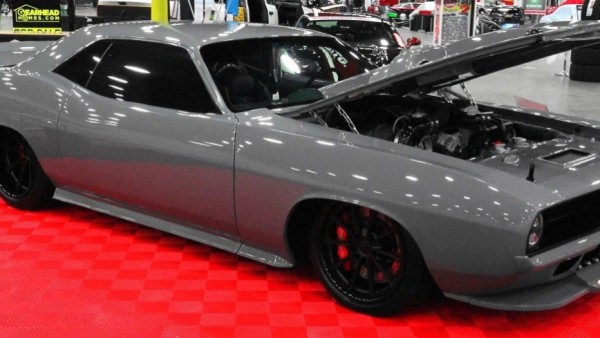 Scottie TV of youtube channel is on the scene in 2016 Detroit Autorama performance to grab some shots of this awesome 1500hp monster that has a 3000 lb-ft of torque to match!
Source: http://speedsociety.com/badass-1970-plymouth-cuda-torc-has-a-surprise-under-the-hood/