That dreams can easily become reality reveals this touching story in collaboration with Mercedes-Benz …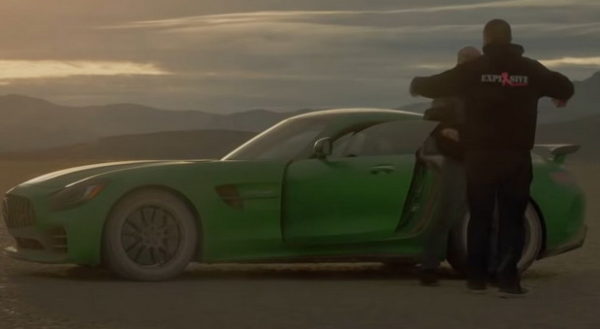 Bart Hickey (57) has been an auto mechanic for 30 years. He has run his workshop in Alsip (USA). But he never drove a car for just one reason. Bart is blind from birth.
It had only one big dream: to squeeze the accelerator pedal with full force. Feel the rush of speed and feel a moment of freedom. His son Brendan and Mercedes-Benz have achieved that dream. The ultimate Mercedes-AMG GT R of 585 hp was provided for this opportunity from Mercedes-Benz team
The wonderful story and experience that Bart will remember forever have been made in the desert of Alvord Lake in Oregon.
"My Father's Dream", an authentic, touching documentary, you can see below.