The fair in Geneva for press opens tomorrow, but the Bugatti today officially promoted its long-awaited Chiron, the successor of the former Veyron.
Hence, Chiron will run 8.0-liter W16 engine with four turbochargers to make 1500 hp and 1180 lb-ft of torque
The engine is mated to a seven-speed DSG dual-clutch gearbox, the drive to all four wheels, while top speed electric is limited to 261 mph (420 km / h)..
You might be interested by the fact that at a constant maximum speed Chiron will empty its 26 gallon for only 9 minutes (Veyron was needed 12 minutes).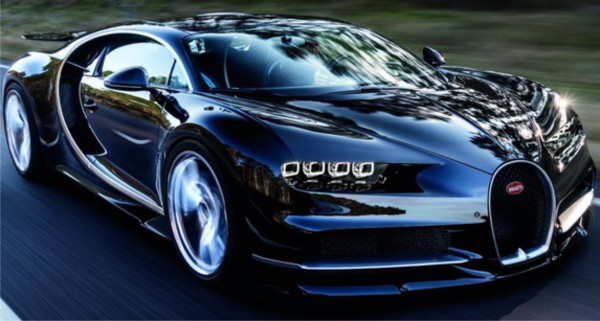 Acceleration from 0 to 62 mph according to factory allegations duration "of less than 2.5 seconds," up to 0-124 mph in less than 6.5 seconds and from 0-186 mph in less than 13.6 seconds
As far as dimensions, Chiron is long 4544 mm, width 2038 mm and 1212 mm high. Here the fact that the wheels of 20 and 21 inches.
The new Bugatti was named after Louis Chiron, the legendary driver who was won a number of Bugatti Grand Prix race in the twenties and thirties of the 20th century, while its looks and styling inspired by the Vision Gran Turismo concept.
Chiron Production will be limited to 500 pieces, while (rich enough) customers already ordered over 166 copies. In these 500 pieces was probably included Targa version.
In the end the price. Is mentioned the sum of 2.4 million euros for Chiron Coupe, while Chiron Targa (will appear in 2018) be even more expensive.
To remind, Veyron is officially on sale in 2005, a Grand Sport was followed by 2008, Super Sport was reached 2010, while the Grand Sport Vitesse promoted in 2012 (here should be mentioned that the Bugatti introduced the six special version of its "Legends" series).