Hennessey has fulfilled a promise to make the improvement of the Corvette, which will lead to a 1000 horsepower …
Amazing model Hennessey HPE 1000 Corvette C7 Stingray sounds like a hungry beast that scares everything in its path.
Package improvement increases the power at 1000 hp and 6800 rpm and torque to a whopping 1202Nm at 4200 rpm, thanks to a long list of modifications include a new Super Charger and 416C kit that increases the capacity of the V8 engine from 6.2 to 6.8 liters.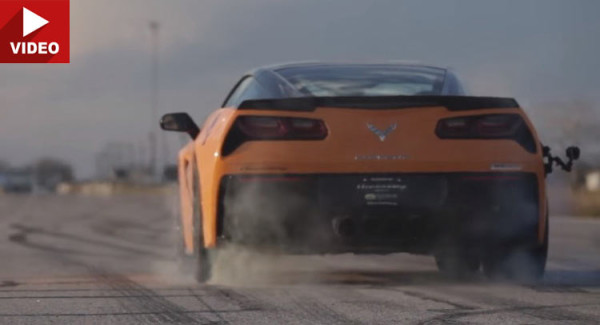 If you are an owner of Stingray and want to Z06 owners green of envy, and you have 74 500 dollars that you do not need, then head to their action and will fulfill your desire.