Cadillac  from the first new luxury sedan unveiled CT6  with four-cylinder  and two V6 engines (at the Auto Show in New York), and then at the fair in Beijing showed the hybrid PHEV CT6.
Here reminder that CT6 can be obtained with the new twin-turbo 3.0 liter V6 with 404 horse power and 543 Nm (paired with an eight-speed automatic transmission), with the revised 3.6 liter atmospheric V6 engine with 335 HP and 2.0-liter turbocharged four-cylinder with 265bhp.
As regards the Cadillac CT6 PHEV, plug-in hybrid system in this case means a combination of a 2.0-liter four-cylinder turbo petrol engine, two electric motors and a lithium-ion battery. The combined power of the 335 hp and 586 Nm of torque, and it should be noted that the driver will be available to three operating modes of the system (including the "Sport" mode).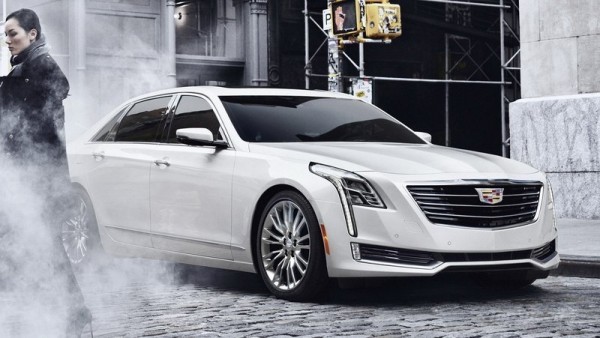 Is not all, now the first man of Cadillac Johan de Nysschen for CT6 announced and V8 engine. As things stand now, it is a brand new 4.2-liter V8 biturbo engine with "more than 400 horses."
We did not know when it will appear CT6 with a V8 engine, and it is expected that the same engine run and in a large Cadillac (or tags CT8 CT9) to be the advent of the end of this decade.