Well this qualifies as a BAD NIGHT at the Drag Race!!
This Camaro has horrible luck at Houston Motorsports Park.
The first pass it makes it hooks up, but then takes a turn into the wall. He launches hard and after about 15 inches down the track the rear axle locks up and breaks free from the Camaro.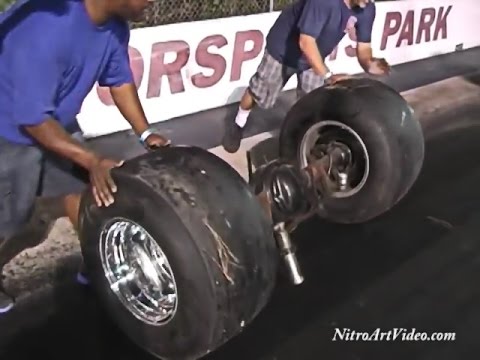 See for yourself but it's hard to watch because it's bad for the Camaro