To the new owner of the supersport McLaren 600LT, the Canadian police temporarily seized the car for speeding.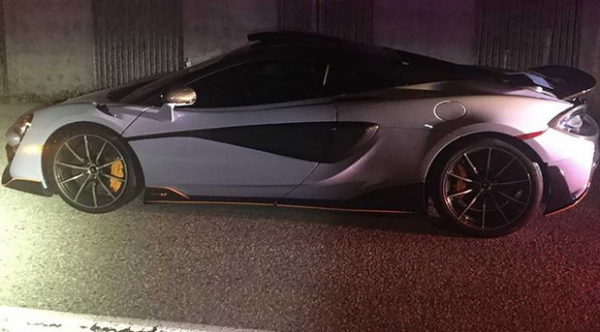 As reported by CTV News, a 39-year-old Vancouver driver was stopped for speeding up just 10 minutes after taking his supercar from the sales showroom. The police found that he drove 100 mph in a section where the limit was 55 mph, so the McLaren 600LT was seized for seven days.
The owner of McLaren, whose starting price is about $ 250,000, will have to pay a $ 368 fine for speeding, except for some time he is deprived of pleasure in his new supersport.
McLaren 600lt debuted last year with a twin-turbocharged 3.8-liter V8 with 592 horsepower and 457 pound-feet of torque. Acceleration from 0 to 60 mph takes just 2.8 sec. Maximum speed is 203 mph.