DINOSAURS – The Most Famous Muscle Cars of History
Once upon a time cars were a lot more than just a means of transportation represented the personification of the driver's personality, style and presentation of a declaration of power.
As such, they are more desirable than today's vehicle, and its appearance, booked a place in automotive history.
During the sixties and seventies, a small part of the last century, manufacturers from Detroit, took advantage of America's hunger for performance and present the class "immortal cars" that were created not only to transport passengers from point A to point B, but to do so quickly and look good.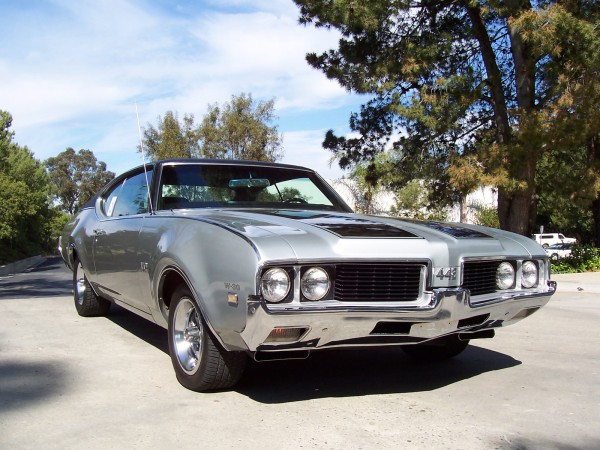 The story begins in the early fifties when the observed mass finishing, pretty boring, standard models.
Thus, tuned cars, used mainly for illegal drag races (races acceleration to 400 meters). In practice it was generally dangerous speeding by a traffic light to traffic light.
Until in 1957., The producers did not pay attention to this market and this year Chrysler created the modern mythology of the Model 300 CU, at that time the most powerful American production car.
The important thing about this model is the Hemi engine of 331 CU (5.4 l), which is developing 350 horsepower and a lightweight processing, power could be raised to 600-700 "horse"! Hemi engines are a typical American fiction and present engines with hemispherical (hemispherical) chambers in the head unit.
This results in a much higher power and torque than conventional engines, but is slightly reduced service life. These aggregates can be considered as one of the trademarks of Muscle Cars era.
However, due to high prices, Chrysler 300  was not available to a wider circle of people, and today is a valuable classic. At the beginning of the sixties were presented and two great cars, Chevrolet Corvette Stingray and Shelby Cobra (both described in detail in previous issues of our magazine) that are ignited passion for speed, but not for the broader market.
The idea to offer extremely performance car, and at an affordable price for the masses, led Pontiac to the introduction of the first true muscle car, the GTO model, in 1964.
Was. In this debut are clearly visible and the basics of thinking by which all subsequent muscle cars developed, and they are inexpensive mass-mechanics, attractive coupe or convertible body style, many interesting accessories, and much or more "horses".
These cars America has enthusiastically welcomed, creating their eternal nickname "Muscle Cars" (muscle – muscle pumped up cars) and a brand new urban sub-culture that followed them.