It was obvious that the Dodge has a sense of humor and very specific.
In addition to photographs of older gray-haired man who shows us the middle finger while "burned" tires on the Dodge Challenger brochure for the media included a photo of the charger in a cloud of dust with a very interesting text "No kid ever grew up with a poster of a Passat on his bedroom wall – Volkswagen , they're talking about you- . "

As someone who also grew up with a "muscle car" on the wall of your room, we can only confirm this claim.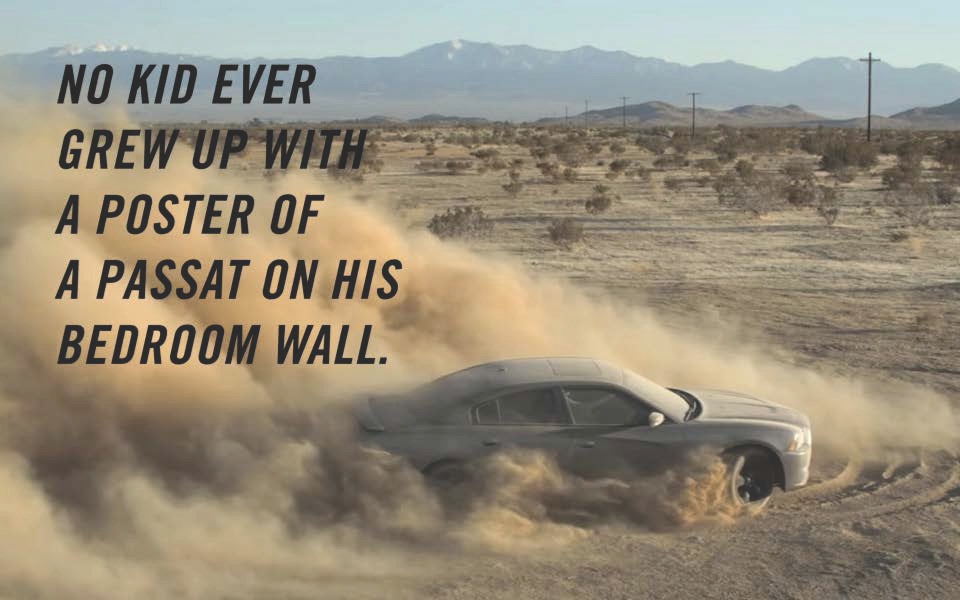 What do you think?