Exclusive car from Youtube channel presented a new video, showing an American muscle car with 707 horsepower, and this is, of course, the Dodge Challenger Hellcat
This is an abridged version, but the full record run of Dodge Challenger Hellcat tearing ice at Årsunda Speed Weekend, in Sweden
The top speed in the present assay, this Hellcat scored 170.6 mph.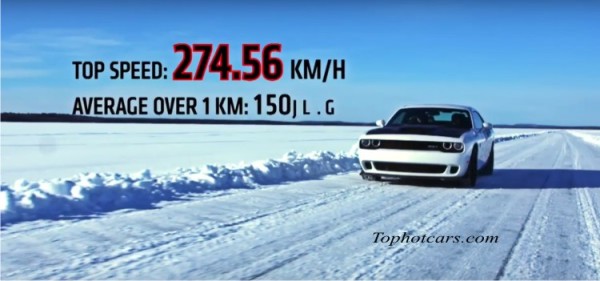 To set a new world record for 707 the car is absolutely stark we just put studded tires on it to be able to cope with the ice, says Alx Danielsson the driver of Hellcat.
For further watch the video below and enjoy with amazing shots.