Dodge Challenger SRT Hellcat has more than 707 hp?
2015 Dodge Challenger continues to surprise us …
We all know that the 2015 Dodge Challenger SRT Hellcat produces 707 hp.
However, is it possible that this car produces more horsepower than the Dodge claims?
Motor Trend recently tested a copy in California and it turned out that this car produces 635 hp.
Now, if we were to assume that the car lost 12% of the field of operation, which is conservative even for Automatic, then the Dodge Challenger produces about 722 hp.
Interesting thing is that on the dyno test Dodge accelerated after max. 202 mph continued to accelerate in the eighth speed everything up to 224 mph, where he reached a peak.
However, do not expect this in the real world, because the dyno does not burden the car as much as the burden on the right (drag) track.
Also, it should be noted that the dyno results depend on the amount of air that passes through the car, the current temperature and the quality of fuel used.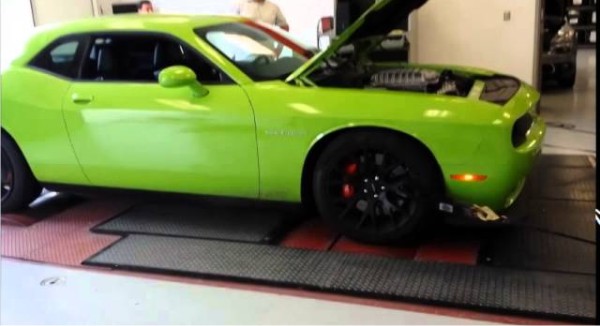 In addition, the Chevrolet Camaro ZL1 was on the dyno test where he showed that he has a 472 hp.
Assuming the car, which is equipped with a manual gearbox, lost 10% on the drive, the Camaro should that produces 524 hp.
Also, previous Camaro produced more power (20hp) in the wheels.
Now, if someone has this car and dyno test to check how much is this true?