Few things to snatch your attention faster than a flashing red and blue lights in your rearview mirror.
Fortunately, we have not pulled over for a reckless speeding. Marketing minds at Fiat Chrysler Automobiles (FCA) decided to use the 2016 Dodge Charger Pursuit police car to show their latest generation of Uconnect®, which has Apple CarPlay , Android and large 12.1-inch high-resolution touch screen.
Built exclusively for law enforcement, Uconnect 12.1 gives a fully integrated solution of Charger Pursuit mobile command abilities. Supersized Uconnect touchscreen displays and radio control vehicles, with the option for a policeman computer screen via the menu bar at the top of the screen.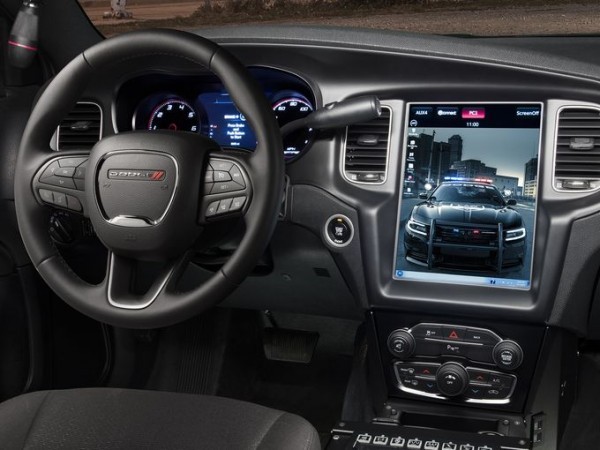 See the video below as Roman gets an introduction to law enforcement the latest high-tech tools.