Gen 5 Viper with two turbo!? You don't believe!
The guys over at Calvo motto and Powerhouse races have created a monster from the V10 Dodge Viper!
Running Motec M150 ECU and sports twin turbochargers 3795, the Viper is a handful!
On a good day, this exhibition will make 900hp – that's 255 more horsepower than stock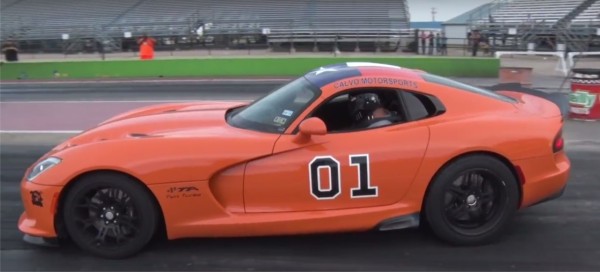 What is most interesting all, a Dukes of Hazzard livery really caught the attention! Another perfect example of street car doing what he does best.
TT Viper was able to hang it all on Streetcar takeover Dallas event!
Source: 1320video