Dodge has launched we would highly successful advertising spot inspired by the cult film saga Star Wars, and as occasion made the long-anticipated global premiere of the latest, the seventh film in the series – "Star Wars: The Awakening forces". What we are certainly glad that in one brilliant, short video merged topics in galactic film fairy tales with which we grew up with the latest and most powerful edition road legends about which we dreamed from an early age, and some of us still yearn for her .
Spot clearly and humorously alludes to the climax of a previously recorded third part of Star Wars, "Revenge of the Sith", when the crusty Anakin Skywalker , which is freshly converted to the "Dark Side", led by endlessly long detachment of imperial assault units in shining white armor, with clocks march dark new galactic empire that emerge, according to his former "sanctuary", the Jedi temple, where he will commit senseless slaughter.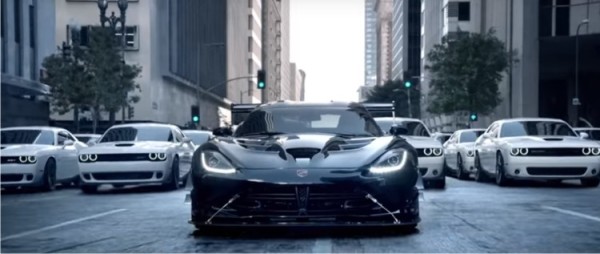 In the role of Anakin in the ad is "grim", dark Viper ACR , while army troopers of the Empire "acting" as bright-white models Dodge Charger, Challenger and Durango. Of course, the march Dodgeovih "storm troopers" also follow clock "notorious" Imperial march.
New Viper ACR, with his "monstrous" ten-cylinder engine of whole 8.4 liters and with the power of more than 650 hp and torque of 812 Nm, certainly the perfect fit for the role of the future Darth Vader, in front of which will soon tremble nations and worlds galactic Empire.
However, we are not sure whether the Dodge wanted to us saying that his army ready to disguise their competition, just as soulless and without a shred of grace, such as the future Lord Vader slew of young cadets at the Temple of the Jedi Order.