On November 27 , Moscow hosted the award ceremony for the Russian champions in various motorsport disciplines. For the first time in the history of Russian motorsport their well-deserved awards from the Russian Automobile Federation received a national champion in drag racing
Russian Championship drag racing this year is held under the auspices of the Russian Automobile Federation (RAF), which means that among the awardees disciplines. In 2014, competition in drag racing is also supported by the RAF, but their status was different – it was the Cup of Russia. Therefore, its owners had not participated in the award ceremony of champions.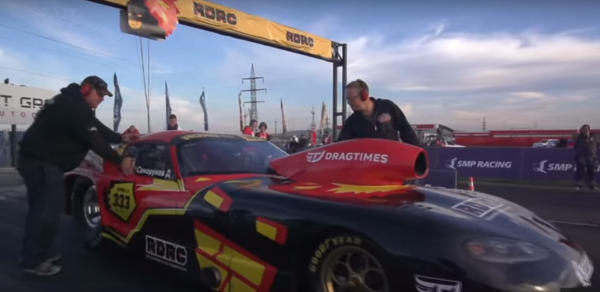 Solemn ceremony of awarding champions graced the RAF also an important attribute RDRC: in the lobby has been exposed "fighting» Dodge Viper DT. 
That's the car that in the past year has set new records of Russia on time and speed of passing the distance in 402 meters. Needless to say that guests are happy to pose for photos in such a spectacular and memorable