Photographers "captured" tests around the Maranello prototype of the open version of the Ferrari 812, which will be fully expected to be called Spider. Completely in the style of the Italian company, the test car has a serious camouflage under which it is difficult to discover the features of the model.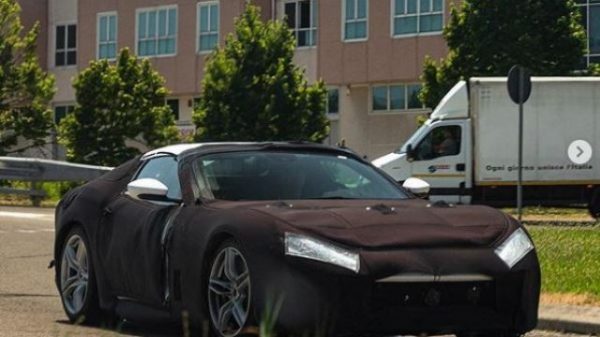 The most popular photo is by Taylor Shenuski, who revealed in social networks that two such cars were past him – one with a hardtop and the other with a soft top.
Rumors about the open version of the 812 Superfast appeared in the autumn when it was expected that its premiere would be earlier this year, but then it became clear that this version was more likely to be released by the end of 2019. Of course, the September Grand Prix of Italy will be interesting – the Monza Formula 1 race is home to Scuderia and there is always greater interest in Black Horses.
There is still no clarity as to what kind of engine 812 Spider will be introduced, as the Italian company has recently launched the V12 with only the top versions of its most expensive models in a limited range. And it will be interesting to see if this car will also be part of the coming hybridization of the Maranello models or will remain faithful to the conventional drive.