Fortunately, the driver was not injured
Ferrari California was produced from 2008 to 2017 and, given its "acceptable" price, became one of the best-selling models of the Italian brand (sold over 17,000 units). One of the owners of such a specimen recently had a serious accident in Johannesburg, South Africa, and the car sheared in half.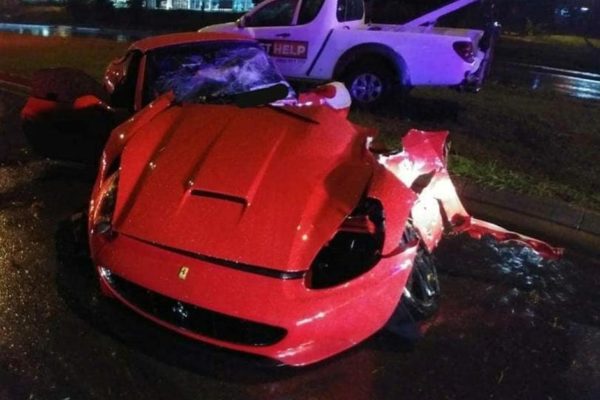 Witnesses argue that the Ferrari driver was driving too fast on the wet road and lost control and slammed straight into a steel lamp post. Fortunately, the driver driver escaped with no injuries at all, his female passenger however was taken to hospital only with a few scratches.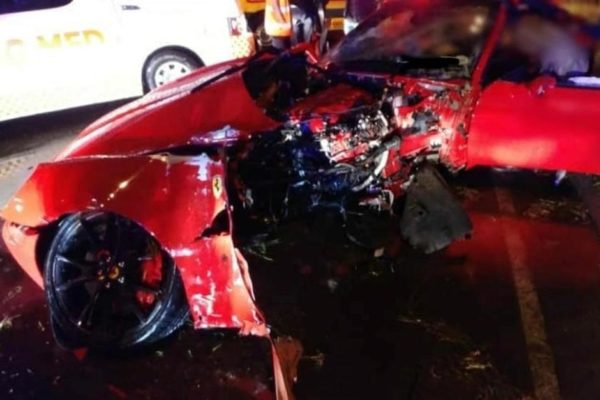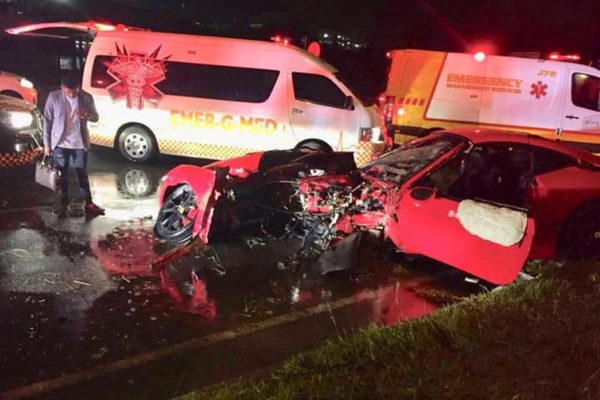 Unfortunately, this Ferrari California will probably no longer see the road because it would cost more than the new car itself. Nevertheless, the driver and passenger had 'more happiness than the mind' because this accident could easily result in a tragic case.