Ford Mustang Flies For 300 feet
Drag racing is a dangerous sport, even though it may not seem so …
During a race in America, the driver and the spectators could see at first hand, to be sure of that argument.
The driver of extremely modified Mustang is started from start, and the enormous power of this car, almost immediately lifted on the rear wheels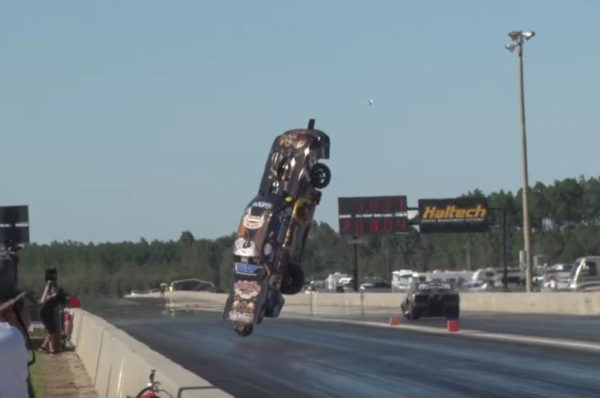 Without fuse for this situation, the front of Mustangs began to rise more and more, and flew over a few dozen feet, hitting the end of the concrete barrier.
Despite the severity of the accident, the driver managed to escape from the vehicle, as soon as it caught fire. The car did not go so well. It was destroyed completely, and the fire is finished the job.