Every fan of muscle cars knows that no thinner, beautiful and more respected models of the second generation of E-body convertible Hemi Barracuda …
These machines are among the first American muscle models which were sold in numbers greater than one million dollars. One copy was even reached a price of $ 3.5 million at an auction in Seattle.
It is now up for auction not one, but two Hemi Cuda convertible. Mecum, who sold and the above specimen, also offers a 1970 Dodge Hemi Challenger 1969 Hemi Coronet and 1969 Dodge Hemi Dayton Peace Agreement. If you think this is amazing, this is just a few of 31 specimen Hemi cars that will be auctioned.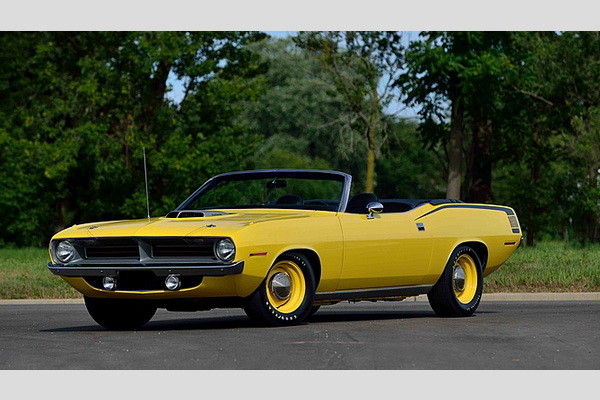 The first copy is a beautiful car from 1970, with Lemon Twist color and code E74 Hemi engine. This is a combination which it had only the 14 Barracuda 1970MY, and only 5 arrived with A833 four-speed transmission, which is located behind the engine. No need to tell you how much is this rare specimen.
The second, 1971 Snow White, is the first of five copies with automatic roof, made during the last year of production. It comes with a slightly modified front end, as well as in two colors, with a black roof and interior. N96 Shaker on top 426/425 Hemi engine is also in black.
The estimated cost is not listed, but it is certain that it is expected that both models reach a price of more than one million dollars. According to the latest auction, even 2 000 000 is not unrealistic