Considering that their cars and trucks used in all types of environments, Ford's engineers to make sure that their vehicles will not frozen (literally), when in situations where temperatures are so low that break would mean putting the lives of their owners at risk .
They use a low temperature chamber at Eglin Air Force Base to simulate extreme temperatures, putting all their cars through their paces to make sure to perform for their customers.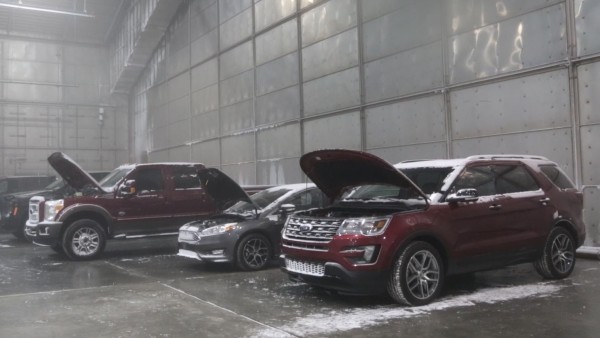 Thank you for taking care we not to freeze, Ford!