Honda Mean Mower reaches 100mph in 6.285 Seconds
The Honda Mean Mower is back in the record books after setting up the new Guinness World Lawnmower Record for the fastest acceleration 0-100 mph for a Lawnmower.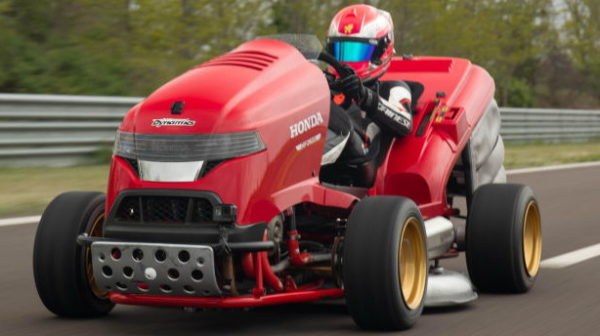 Driven by stunt driver, kart and car racer Jess Hawkins, the Honda mower had to prove its acceleration in two runs in the opposite direction, with an average time taken for the final judgment.
A new record for the fastest lawnmower was set up at the Dekra Lausitzring, near Dresden, Germany, on May 6, 2019.
The team also took the opportunity to put Mean Mower V2 through its paces on a longer run to see what it is really capable of, with an incredible maximum speed of 150.99mph.