CHEVROLET CAMARO 1967 VS 2017
In the latest comparison of H & H Classic Parts, is set the Camaro 1SS from 2017, against the 1967 Camaro SS 396 model …
Comparison was made to celebrate 50 years of Camaro, but at the same time and to discover what is the increase in weight and cost of a new car, when compared with the model that is 359 lbs lighter.
"In many ways, the Camaro SS 396 1967 is beyond any comparison," said Tray Smith, vice president of H & H Classic Parts. "The first Camaro is a combination of style and performance, which are irresistible for every enthusiast like me. Model Camaro SS from 2017 is definitely impressive, but comes with a high price."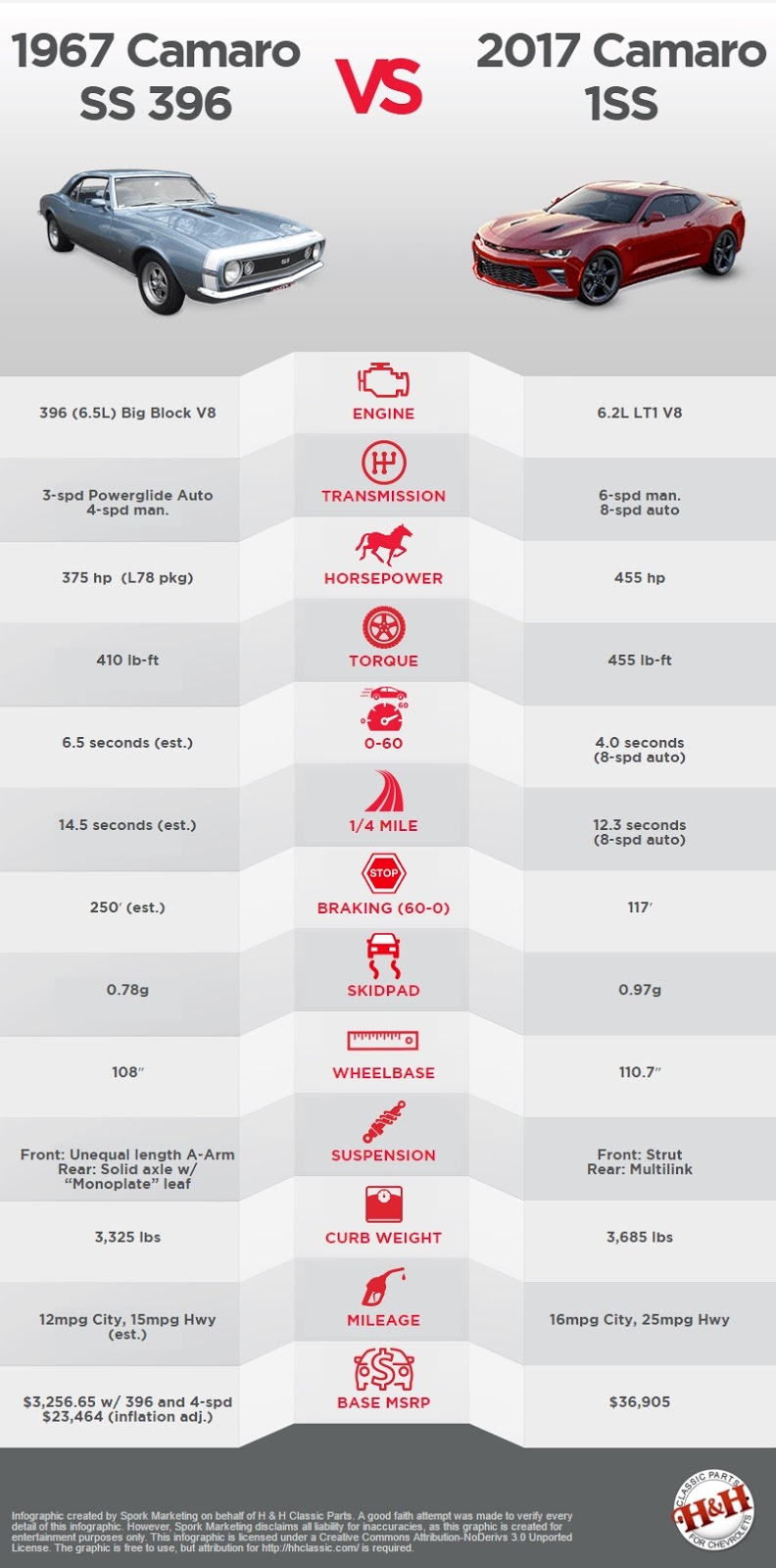 With a price tag in excess of 13,500 dollars, the new car is significantly faster, which means that customers oriented performance easily justify, that difference is even 2.5 seconds to accelerate to 60 mph
2017 Camaro SS will get to this bruine for 4 seconds, while the 1967 Camaro SS need 6.5 seconds. The new model will cross the quarter-mile in 12.3 seconds, while the classical model need 14.5.
Priority is given to modern Camaro when it comes to braking at a speed of 60 mph. It needs 37 meters to stop, while the older car is also achieved by 78 meters.
As for spending, Smith says that the comparison fascinating, because "when in good condition, consumption in older models is amazing. The new car has a fuel injection, computer control of engine and transmission with 8 speeds, and is worse. The new car has a lot of more power than the old, but is heavier. "