Uninvited passengers were found on arrival at Silverstone
Ferrari's mechanics have found two migrants hidden in a Formula One team's truck when it arrived at Silverstone earlier this week, the team said. Tomorrow is the UK Grand Prix on the circuit near Oxford and Sebastian Vettel won the Scuderia race last year.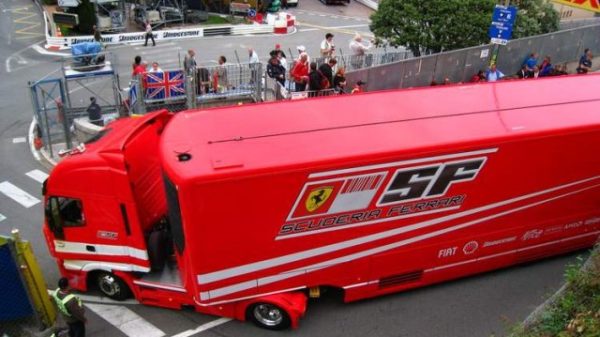 Immediately after the arrival of the passengers without a ticket from the team they called the police, which took them away.
It is assumed that migrants have managed to climb into the truck near the French port of Calais, where trucks often delayed while passing customs. According to humanitarian organizations around Calais, many hundreds of migrants are still looking for a way to get to Britain and usually attack the trucks that pass from there at night.