It was produced between the 40's and 1981 year, Dodge Power Wagon has become a cult car among their fans …
Some time ago, Jay Leno has had the opportunity to ride and explore the Power Wagon, but not any specimen but a modified model that was restored Legacy Classic Trucks from Wyoming.
This specimen is not only comes with the new Cummins 3.9 turbo diesel engine, but also has a completely revised chassis, and looks like it is completely new. It is a vehicle built yet in 1942, so is old even 73 years.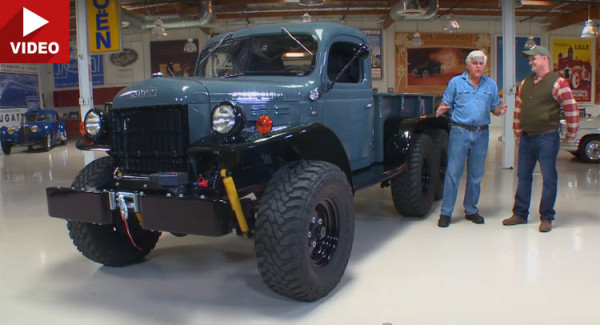 Dodge Power Wagon perhaps is not to everyone by taste, as well as the model of RAM, which came from it, but it is far different from what you see today, and the car that Leno usually presents.