If  you don't not recognize the new official photos of Lamborghini Huracan, painted during the last testing at Ascari race track in Spain, located on mountain roads in the vicinity of Marbella …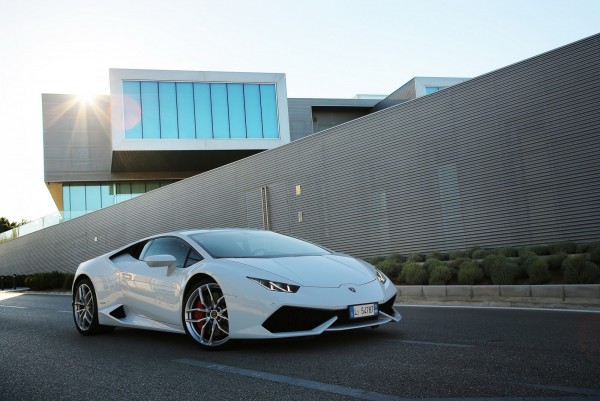 The event lasted two weeks, and the media and sellers around the world are invited to get acquainted with the latest and most important Lamborghini model, Huracan LP 610-4. There's nothing new that can be said about this model and the Gallardo's successor, that has not been mentioned, so we'll just remind you of some details and let you enjoy the gallery.
The car runs 5.2 V10 engine with 602ks at 8250 rpm and 560nm. The engine is connected to the seven-gearbox with double clutch called the Lamborghini Doppia frizione, LDF, and sends power to all four wheels via electronically driven system.
Huracan accelerates from 0 to 100 km / h in 3.2 seconds and to 200 km / h comes in 9.9 seconds. Top speed is over 325 km / h.
(US 0-60 mph 3 sec. ,0-100mph comes in 8.5 sec. and top speed 205 mph)
enjoy it watching the video for Lamborghini Huracan