The word Wazuma can be easily translated as the extremity, and this is a true description of an engine that you now imagine …
By now you've probably heard of Louis of Lazaretto and its incredible projects, such as LM 847 model with 470 hp and Maserati engine or incredible Wazuma V8 and V8F, but this time you have the opportunity to see something completely different.
Someone felt that the Wazuma engines need another "crazy", and just that is why all our attention is directed towards the Lazareth E-Wazuma model. Yes, the "E" in the name of this model means power, but do not immediately think that's a bad thing. Maserati Wazuma impressed us with its 670 Nm of torque, and the E-Wazuma identical promises excitement, although there are "only" 490 nm of torque.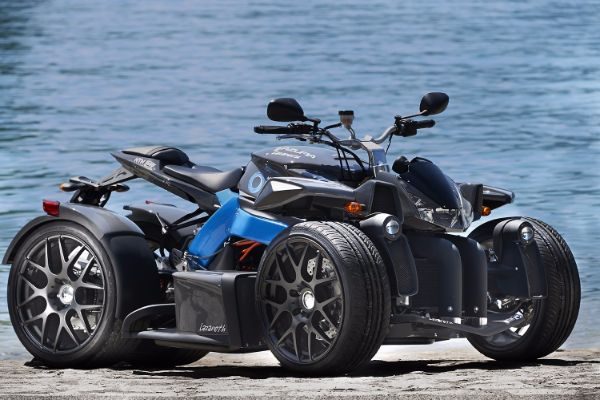 If we consider that the E-Wazuma engine runs without lags and delays, this can easily be called the a rocket launcher on wheels. It has two 30 kW engine that drive the rear wheels with a total of 80 electric horsepower.
Lazareth E-Wazuma model is still in the prototype stage, but is expected to be quickly found on the streets.