Despite its poor sales, Dodge Viper, especially in a series of Gen V, actually represents a generic supercar capable of impressive performance in the direct line …
Typically, the Viper is powered with gigantic V10 internal combustion engine and 8.4 liters of displacement, which may excavators to provide 645 hp. While this is quite enough for most, the owner of this model in America has turned his black Viper in twin-turbocharge beast that produces 1,500 hp.
When rolling on the set of radial racing tires, this Viper is able to sprint a quarter mile in just 8.4 seconds at a speed of 170 mph, by starting like a bat out of hell.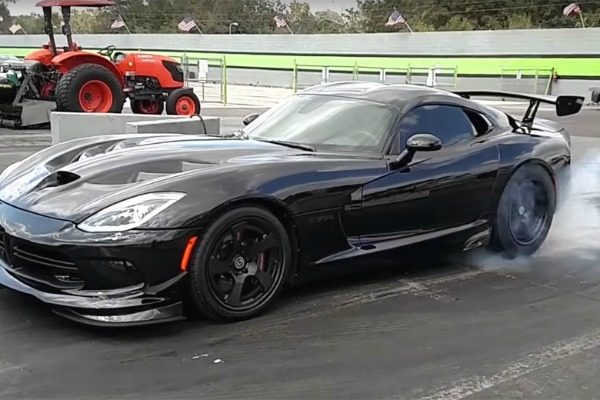 Probably one of the most impressive things about this race is that the Viper with rear-wheel drive does not struggling with problems of friction in spite of all performance figures. It is evident that the sticky rubber designed for race have something to this, but a few subtle assumptions about how far to go with the thrust, which is performed together as a result of exceptional work.
For further watch the video below