Successor of the Mazda RX-7 and RX-8 will have 455 hp
The model will be available in May 2017
2 years Mazda does not produce cars with a rotary engine, but rumors of the return of such models run continuously.
Recent evidence Edition Motoring ideological successor of sports RX-7 and RX-8 will be released in 2017, it will offer an impressive power of 455 hp
Successor of the Mazda RX-7 and RX-8 will have 455 hp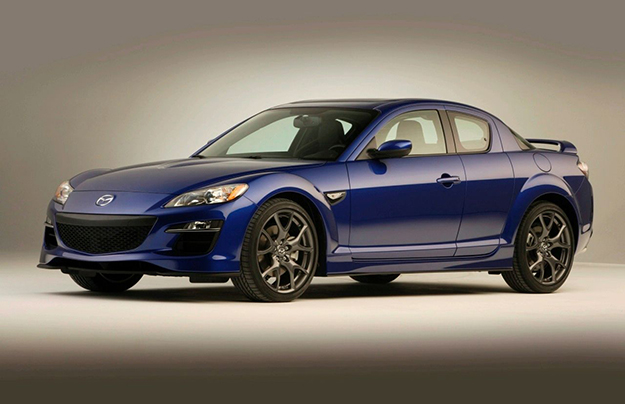 In 2012 information appeared that future RWD coupe will get aspirated rotary engine with an output of 300 hp According to latest information, however, the sports machine is provided with a turbo rotary engine, which develops 455 hp
The new model will be built on a revised chassis Mazda RX-8, the use of the company's SKYACTIV technologies will allow for the reduction of fuel consumption and increase torque.
The new Mazda rotary will be dedicated to 50-year-old model Cosmo – the world's first production car with a similar engine.
It is not yet clear how it says future sports coupe, but most likely indications RX-7 and RX-9. Both names have already been patented by the Japanese manufacturer.