Mazda RX-7/RX-8 coming in 2017 with all new 300HP Rotary Engine
Mazda announces the return of "rotary" engines on the global scene with the successor model RX-7 and RX-8, which should arrive in 2017
Time is not accidental, as in 2017. Mazda celebrates 50 years of the first car that was powered by the Wankel engine, the Cosmo Sport.
According to AutoExpress report, and RX-7 and 8 before it, Mazda new sports car will be bigger and stronger for a Mazda MX-5 roadster.
More importantly, it should be more efficient and more reliable than its predecessor, and Mazda's engineers are working to resolve typical problems with Wankel engines, such as high consumption of oil and a small torque, and not to turn turbo variants.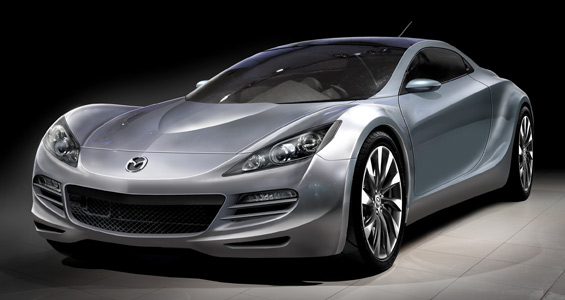 Currently used Mazda's SKYACTIV technology, which reduces the weight by using a high degree of compression to increase the power and efficiency of the atmospheric engine.
New Wankel engine, according to the announcements should give 300hp, which is a big improvement over the most powerful RX-8 model of 238ks. It is expected to be connected to a six-speed manual transmission and five-speed automatic.
To save weight, Mazda will probably buy back a form with two doors, before they decide to form what is the current RX-8 model.
At the time of registration before the termination 4, the RX-8 is a 1310kg, which is more than 120 hp of the current model Toyota GT86.
As expected the plant will be at the rear, and it is supported to be based on an extended platform MX-5 model, which has been modified to support a more powerful engine.