On April 11 at the Donington Park track, Ayrton Senna in the opinion of many has exported the best lap in the history of Formula 1!
Yesterday, May 1, marks the 25th anniversary since leaving us one of the best drivers in the history of Formula 1, Ayrton Senna. Is there a better way of honoring his memory than remind ourselves of one of his finest moments
Namely, Henry Catchpole of Carfection takes a McLaren Senna for a proper road review in order to see how the ultra-focused supercar behaves outside a race track
After driving on the British countryside roads, Catchpole headed to the Donington Park Track, where in 1993 Ayrton Senna left the racing world in awe after his performance on the soaking wet track.
The Brazilian pilot was starting the race from fourth place, with Prost having the pole position. The heavy rain dropping that day was a stark contrast from the dry qualifying session and Senna was determined to take advantage of the weather conditions.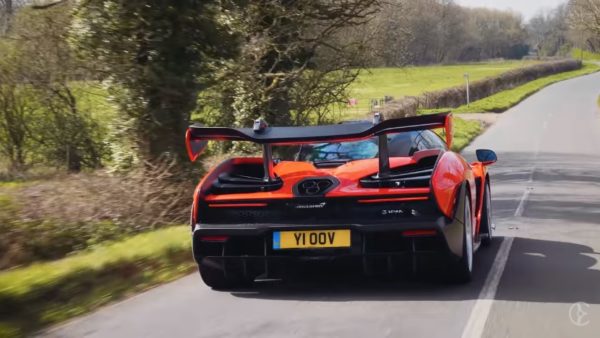 Ayrton lost one place during the race start but what followed remains one of the most extraordinary performances ever seen from a driver in any form of motorsport; Senna flying around every car in front of him, taking the lead from Prost in less than a lap. From fifth to first.
It was the moment in which Senna perfectly presented his talent for driving in the rain, which made almost any other driver of that day looked like amateurs. And for many, this is why Ayrton still is the best F1 pilot in the history of the sport.