The cause of the incident has not yet been clarified.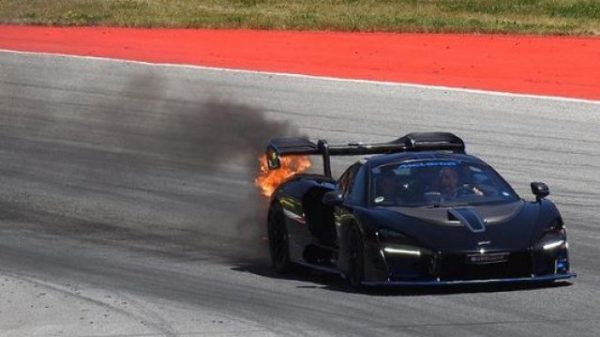 Other McLaren Senna ignited and burned within a few months. This time the incident with the British supercar did not happen on the road, but on the Red Bull Ring in Austria, where several races took place during the weekend, including a round of the Formula One World Championship.
Before the start of the race was held a parade of supercars that were managed by the famous pilots of the past. Behind the wheel of a McLaren Senna was Austrian Gerhard Berger, who was forced to come into the pits after his car first started to smoke, and then burn.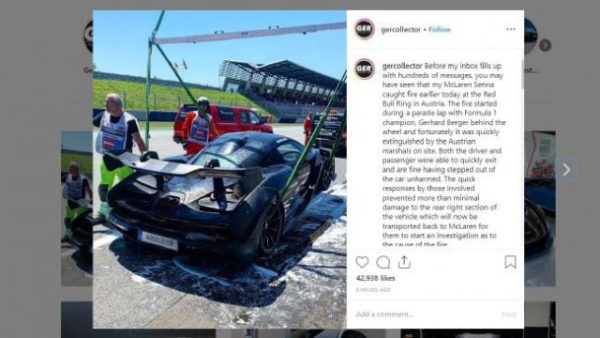 The incident was shot by people in the stands, and the video appeared on the Instagram social network. The owner of the car – German collector cars, confirmed the incident, saying he did not know the cause of the fire. Berger and passenger managed to escape unharmed, but the remains of the supercar will travel to England, where in McLaren's base will be reviewed by the engineers of the company to identify the causes of the fire.