McLaren wants to extend the interest of the audience for its upcoming model, which is currently known as P13 …
According to sources, this supercar is supposed to come with three drastically different versions, each with a specific shape.
One is the regular coupe, convertible in. ..
Some version of the GT model that sounds very interesting, because it will offer space in the trunk and the back, and the story that inspired him to be a unique X-1, which is in the photographs.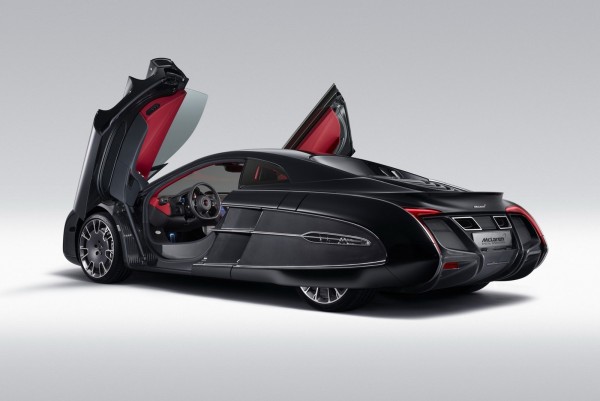 This will be a new direction for McLaren, but we can not say that we are against this kind of innovation, and we have no doubt that they will bring in new customers.
Information came from Car & Driver magazine, which lists its anonymous source from the company that says that the GT model "look at more like the E-Type Jaguar than any other."
Soon more details.
About Brends
McLaren cars have only one purpose: to incorporate as much Formula 1 technology in road cars as possible. It was established in 1989., The company was not very productive, but a few models that were launched entered the automotive history.
Their first car was the McLaren F1. It was three seet who had a V12, 6064 cc engine made by BMW. Just between the 1992 and 1997 year made the 100 model.
McLaren F1 has long carried the title of fastest car with a top speed of 241.35 miles per hour (391 km / h). The title took the Bugatti Veyron and the SSC Ultimate Aero TT, but unlike the two McLaren F1 cars have a turbo drive.
Based on the F1 made a few more models – GT GTR with variants 64 F1, 5 LM, 3 GT, 9 GTR95, 9 GTR96 and 10 GTR97. All the experience gained has been utilized in the manufacture of Formula 1 1998th year – West McLaren Mercedes MP4/98T. This allowed another person to sit behind the driver and the driving experience formula.
This model had all the safety features required by the FIA. Made of carbon fiber, MP4/98T is driven by a 3.0 liter V10 Mercedes-Benz engine.
McLaren is the 1999th year decided to produce another exotic car together with Daimler Chrysler infection, a major contributor McLaren Groupe as a company that is McLaren F1 team snadbevala with engines. The model is called the Mercedes-Benz SLR McLaren and became the new supercar.
With a 5.5 liter V8 engine with 626 horsepower, the SLR is accelerated from 0 to 60 in 3.8 seconds and up to 100 miles per hour in 6.3 seconds.
The first SLR descended from assembly lines 2005th year and in 2006. Was the SLR 722 Edition came with a more powerful engine. In April 2007th year, McLaren announced that he will be suspended production of the SLR in exchange for the coupe version, the 2009th year for the convertible version.
But no need to fret much if you think that the SLR outdated. McLaren is currently developing a new car, Codename P11, which will be a replacement for the F1, with rumors that it will achieve a speed of 240 mph (390 km / h.)