Last month we talked about the Mercedes-Benz plans to expand its C-Class challenger to the Audi S4 , which should be called C450 AMG Sport , and today we have the first photos of the car that caught without camouflage …
The car was caught in Germany Estate version, but everything you read applies to the sedan model , and probably the upcoming coupe version .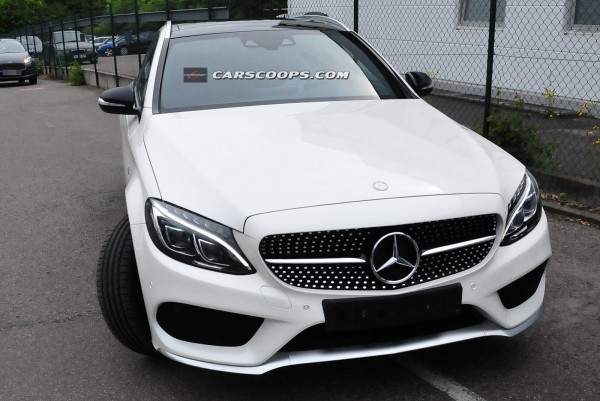 C450 AMG Sport will be placed between the new C400 model and the next C63 AMG. C400 and C450 AMG Sport will share the 3.0 twin turbo V6 engine , while others will use the version with 329hp and 480Nm in the new SL 400 roadster model , and slightly stronger version later , with 362hp , according to sources .
Thus Mercedes slightly reduced the difference between the horsepower numbers to woo top 3 models of C -class , together with C63 AMG model that will come with the new 4.0 turbo engine to about 450ks .
As for the aesthetics , AMG Sport edition has a subtle aero kit with new bumpers , the front decorated with silver spoiler , a rear spoiler the same color , black mirrors , two-tone wheels and a great fit square ends of the muffler . The interior seems to have a two-tone skin , while other details include several sports options , sports steering wheel and seats .
This model can be expected in Paris this October .