The Mercedes-Benz 500E was the flagship of the W124 series, but AMG, at the time an independent tuner company, has launched an even more extreme version of this sedan launched by the V8 aggregate. That car was called the Mercedes E60 AMG.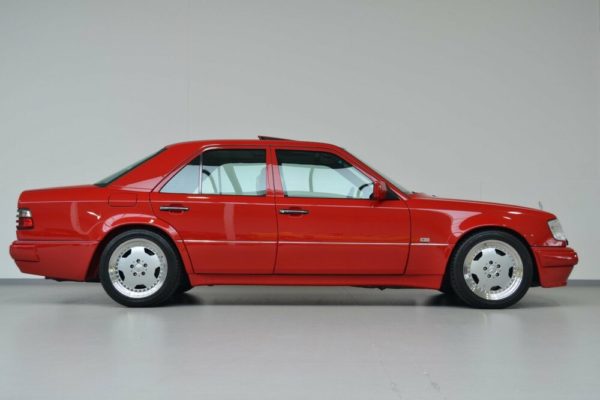 Based on the legendary 500E model, the Mercedes E60 AMG is actually the "Holy Grail" generation of the W124. No one knows how many units have been made but it is assumed that this number is being migrated to 100 and 150.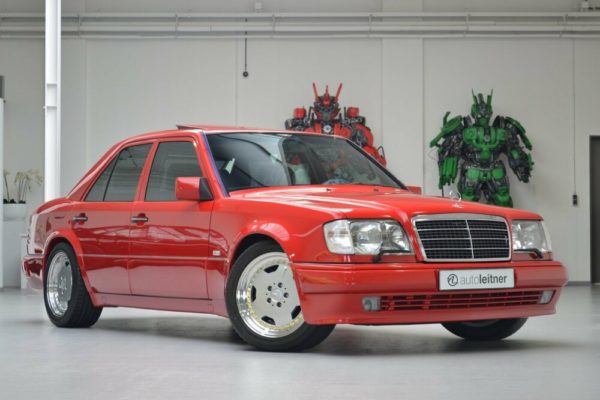 Of course, the multitude and mysticism surrounding this model have led it to be as expensive as it is. This is also proven by the model of photos for sale in the Netherlands. Namely, this red E60 AMG with a red and black leather interior is sold at a price of €149,500 ($168,000)
We know, it's hard to believe that a Mercedes-Benz W124 24 years old can cost so much. However, as we said, this is no ordinary W124. For starters, it's powered by an atmospheric V8 aggregate with a capacity of 6.0-liter that develops 376 horsepower. The standard 500E develops 322 horsepower and is powered by a five-liter aggregate.
The Mercedes E60 AMG was capable of sprinting from zero to 100 km / h (62mph) in 5.4 seconds and could reach an electronically limited speed of 250 km / h (155mph). There is no reason why this model can not achieve the same performance today, particularly since its odometer reads only 71,014 km.
In addition to the powerful aggregate, the Mercedes E60 AMG also has a cruise control, AMG wheels size 17 inch, AMG aerodynamics, and AMG exhaust system.
The car from the photo has also an air conditioner, a cruise control, an electronic sunroof, a Bose sound, and the like. There are also front sports seats with heaters, rear heated seats, electrically adjustable mirrors, four-speed automatic transmission, and more.