On the paper, the Porsche 911 GT3 and Ford Mustang Shelby Gt350 are two different worlds, but two cars share the same philosophy, and that is to stick to the philosophy of integration with the driver …
Directly from Germany, the latest GT3 is available as 991 generations and emitted from a new engine that spins up to 9000 rpm large. Previous 911 GT3 was available with a manual transmission, and the last model is offered exclusively with seven-speed PDK transmission, which increases performance, but to some extent away from the driver.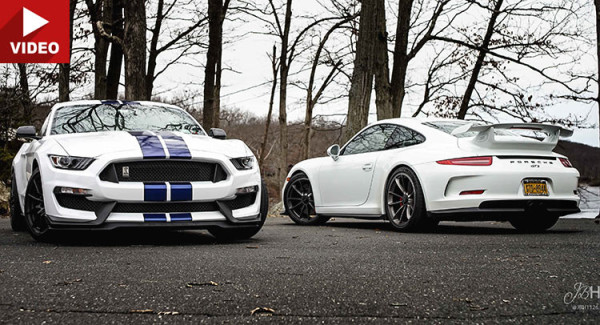 As a contrast, the Mustang GT350 is only available with a manual transmission and is one of the best American car with a V8 engine. Unlike most of the V8 engine, GT350 spins to 8250 rpm, and the sound of it is something between a traditional muscle cars and Ferrari 458 Italia.
What would you wish?