During the finals on TX2K16 Unlimited Class Roll Racing Series, the Nissan GT-R with 1600 HP decided to reflected with the twin-turbo Lamborghini Gallardo of 2000 HP …
But he was replaced by Huracan, after 10 years of rule, Gallardo is the legend of motorsports and one of the best cars that have ever made.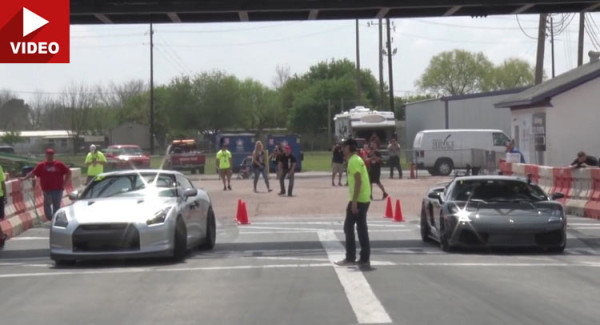 GT-R is a similar case. In fact, these two models share some details, because both models sending power to all four wheels and both are excellent choices if you opt for a twin turbo car.
To which car would you put your money? Lamborghini has 400 hp more, which is a big advantage, at least on paper, or whether it will decide the winner?