Pontiac is one of the legendary muscle car models, which reached its peak with its second generation Trans Am version, with an amazing 455 engine of 7.5 liters …
An example which here to mention is much more passed since he left the factory 42 years ago.
After the restoration of 5 years ago, this car is out of the original engine and got 535 Pontiac Butler Perfromance which has 700 hp. This 8.7 engine is waiting driver who will be able to use it, especially because it is connected to a manual five-speed transmission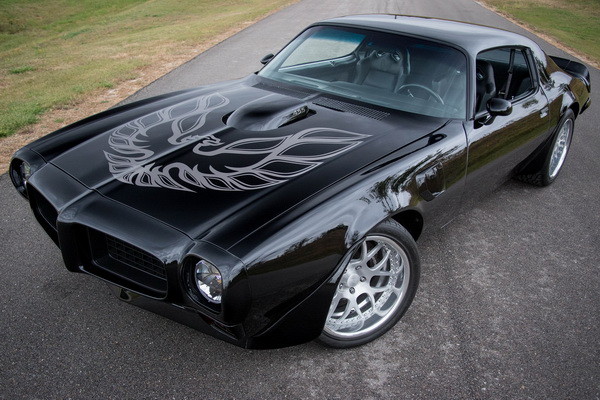 The car without problems may submit additional stress, because the company which was responsible for the project strengthen the frame and added Detroit Speed suspension, Pro Touring F-Body parts, Willwood brakes and BFGoodrich KDW tires.
The interior also did not pass without changes,since the installed sound system, as well as special Cerullo seats Trans Am bird on them, among other details.
18-inch wheels of two parts made Rushworth, and the color is a deep black Spies Hecker. Pontiac also comes with a special exhaust system specially made for him.
If you're quick, you can buy a car on the site eBay for 139 000 dollars.