Sometimes a hostage is usually associated with armed robbery and kidnapping, but this time the story is completely different. Namely, Dan Smith from Seattle was unpleasantly surprised to find out that someone in front of his home parked the Mercedes CLA, which is part of the Share Now, the company that operates Car to Go.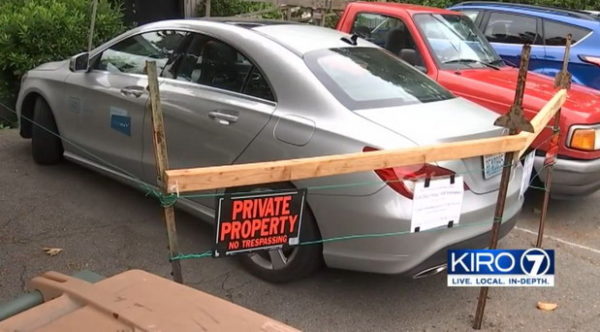 The car was left there by a customer since 17 May, said Dan.
According to information from television KIRO 7, who also made a report on this topic, Dan Smith said he did not know who parked the Mercedes CLA on May 17 but it was not one of his tenants. He contacted Share Now, the company that operates car2go, and gave them two hours to move the vehicle. A few hours after that, he erected the barricade, preventing other customers from using it.
Although they see this as an attempt to extort, the company stated that it was in their interest to solve this problem as soon as possible without going to court, it remains to be seen how the whole story eventually ends up …