The biggest BMW ever, the X7 looks powerful, and the impression is enhanced with a really great mask (radiator grill), popular "kidneys".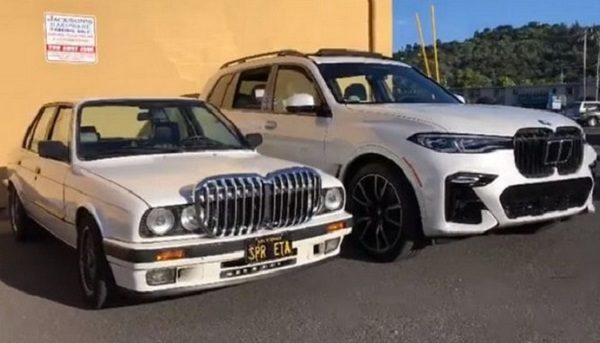 How big they really are, shows a video in which they are mounted on an old 3 Series.
However, most car fans think their size is overwhelmed. To prove this, Jason Cammisa from the Road and Track colleagues got into the discussion and shows on Instagram how big the X7 kidneys really are.
The result is just funny.
View this post on Instagram