The Philippines government has no mercy when it comes to crime, involving illegal car imports into the country.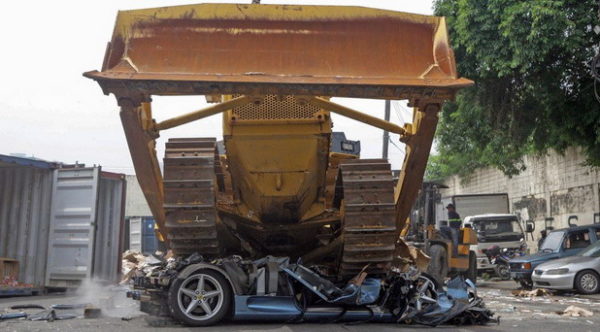 Taxes and fees are very high, and some owners are trying to save some of the malversations. However, when they are discovered, vehicles are seized and then destroyed. The Ferrari 360 Spider has allegedly been imported into the country, so it is reported that it is just about parts and not the whole car in running order. That's why the expensive four-wheeler ended up under the caterpillar bulldozers.
Such moves by the Philippine government are common and we have seen them before. A number of Mercedes models and at least one Porsche 911 GT3 have experienced the same fate. Many believe that there is a better way to solve this problem and exploit the car instead of destroying it, but the Filipinos obviously have a different attitude.