Cars compete at a distance of ¼ mile
The US Motor Show, Motor Trend, published the seventh part of the "Greatest Race" competition, in which standard cars compete on the ¼-mile – distance.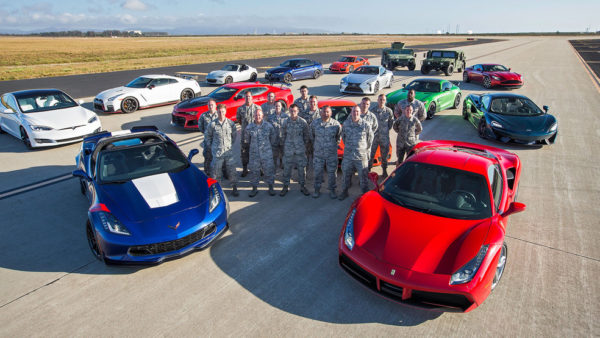 The competition is held only once a year and the video is published on the official channel of Motor Trend on YouTube. This year there are 12 cars – Alfa Romeo Giulia Quadrifoglio, Aston Martin DB11, Chevrolet Camaro ZL1 1LE, Chevrolet Corvette Grand Sport, Ferrari 488 GTB, Lexus LC500, McLaren 570GT, Mercedes Benz AMG GT R, Nissan GT-R Nismo, Porsche 718 Cayman S, Porsche 911 Turbo S as well as the Tesla Model S P100D.
The machines competed on the 4.5-kilometer runway for takeoff aircraft in the military air base Vandenberg. The winner has passed distance of 1/4 mile (402 meters) in 10.5 seconds, and the finish line speed was 201 km / h.
In the year 2016, the winner was the Audi R8 V10 plus. German coupe gave a 10.6 seconds of time, reaching 209 km / h in the finals.