In April we learned that the final C7 Corvette will be auctioned on Friday, June 28, at Barrett-Jackson Northeast sale in Connecticut. All proceeds will be directed to the Foundation, Stephen Siller Tuners to Towers, which is committed to building smart homes for the injured and fallen military members, first responders, and their families. However, today we find out that the final Corvette will be in the black Z06 coupe variants with Adrenaline Red trim.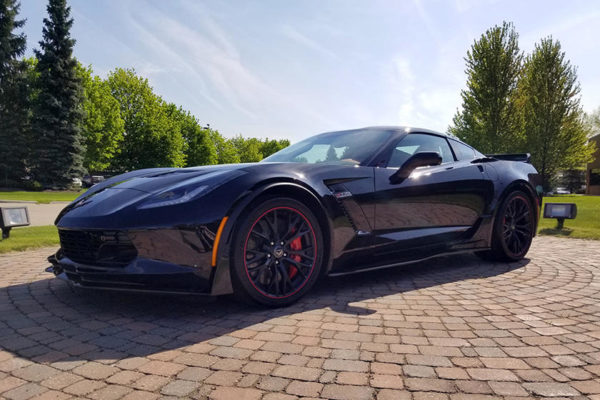 Barrett-Jackson gave the photos and the details and, we must say, this is a convenient tribute to the end of an era. Now, it is worth noting that the C7 Z06 you are looking at is not the ultimate car, but rather an exact replica of the vehicle the winning bidder will receive. The date of production of the final C7 has not yet been determined.
The car will be equipped with 3LZ level equipment, red interior, leather covered, Performance data recorder and navigation performance, and powerful Brembo brakes. Under the hood will the familiar 6.2-liter LT4 V8 with 650 hp at 6,400 rpm and 650 lb-ft of torque at 3,600 rpm. All this power will be directed to the rear wheels through a manual gearbox with seven gears, and with the highest speed of 185 mph.
Barrett-Jackson did not provide a precise retail value, but the 2019 Corvette Z06 coupe begins at $ 83,000. For the 3LZ trim pack option, you need another $ 10,000. Since this is not the ordinary C7 Z06 3LZ, the final price will be slightly higher.
Source: carbuzz.com