Peugeot is the leader in the JD Power rating, the surprise is the last place of BMW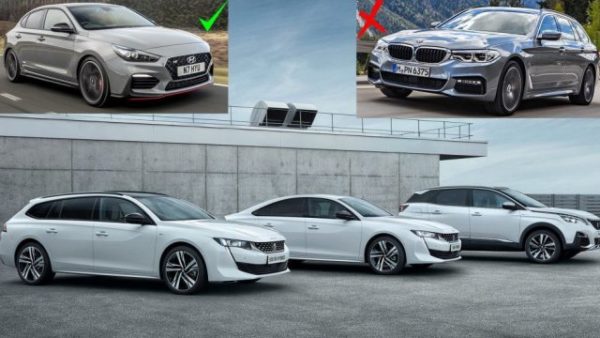 The US JD Power Agency publishes the results of its 2019 annual vehicle reliability survey. The ranking was made after measuring the number of problems per 100 cars from each brand in the UK. The survey included 11,535 owners of new cars registered from November 2015 to January 2018.
The first place this year under the brands is for Peugeot, which resulted in 77 damaged 1,000 vehicles. Following is the Skoda with 88/100, and the third position is Hyundai with 90/100.
Interestingly, only one premium brand has managed to enter the Top 10, such as Volvo. The Swedes are in the 10-position with 106/100, which is better than the average for the country – 119/100. The most surprising, however, is the result of BMW, which is at the bottom of the table – 181/100. Bavarians are lagging behind Audi (167/100) and Fiat (173/100).
JD Power rankings for 2019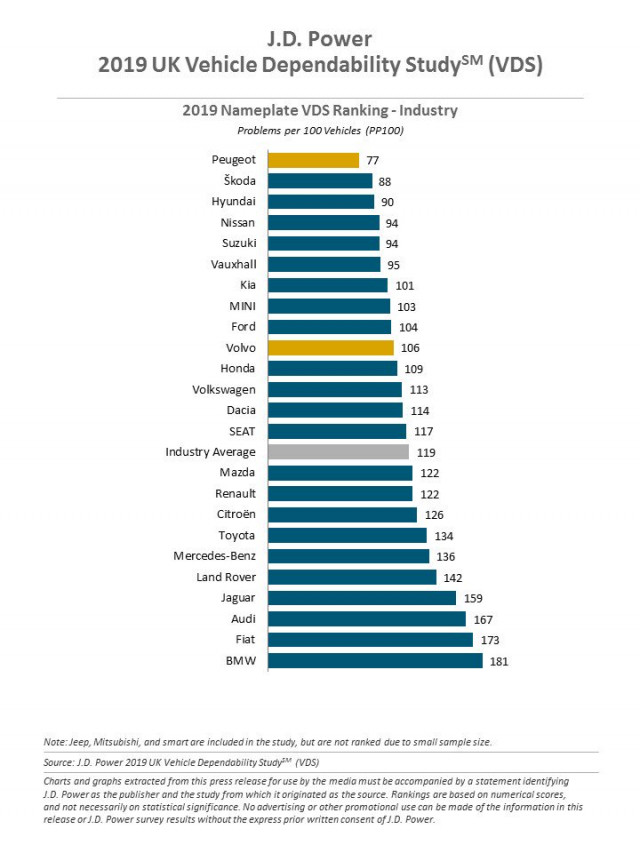 The agency has made and ranking in the various classes.
City car: VW up, Hyundai i10, Peugeot 108
Small car: Peugeot 208, Hyundai i20, Ford Fiesta
Compact car: Skoda Octavia, Seat Leon, Ford Focus
Intermediate class: Vauxhall Insignia, Mercedes-Benz C-Class, VW Passat
Big and luxury car: Mercedes-Benz E-Class
Small SUV: Vauxhall Mokka / Mokka X, Peugeot 2008, Nissan Juke
Compact SUV: VW Tiguan, Peugeot 3008, Honda CR-V
Minivan: Ford C-MAX / Grand C-MAX, Vauxhall Zafira, Citroen C4 Picasso / Grand C4 Picasso