The fourth and smallest member of Audi's "Q" family arrived. Audi "Q2" crossover was officially unveiled at the Geneva Motor Show, and orders will be accepted from July of the current year. Of course, their goal was to create a competitor Mercedes "GLA" model and BMW X2, with a slightly lower price of around 27,500 euros.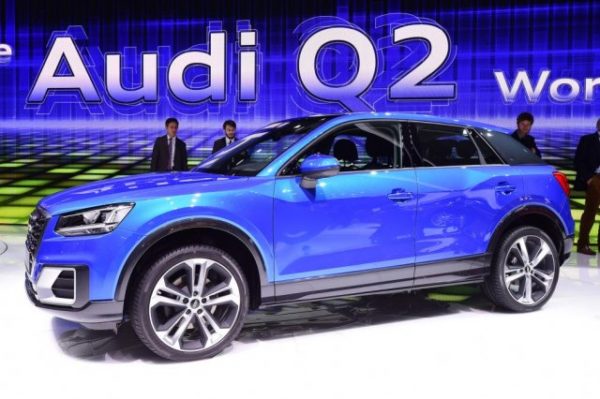 Audi Q2 has a length of 4.19 meters, which is 12cm shorter than the "A3", 1.79 meters wide and 1.5 meters in height. It has a relatively small weight of 1 205 kilograms, and it is prone to have its front wings slightly longer, while the back cover is rather small. The air grille has remained relatively the same as in the previous Audi models, while the holes are very sharp.
Customers will, for now, will be able to choose between 12 different color models "Q2". Also, they will be able to opt for the roof in two shades as well as details on the instrument table that can be in different colors. As for the wheels are available in size from 16 to 19 inches, for those who want the skin there is a possibility of selecting the type of the skin, of course it is possible to connect a smart phone with the car and all this is accompanied by "Bang & Olufsen" audio system.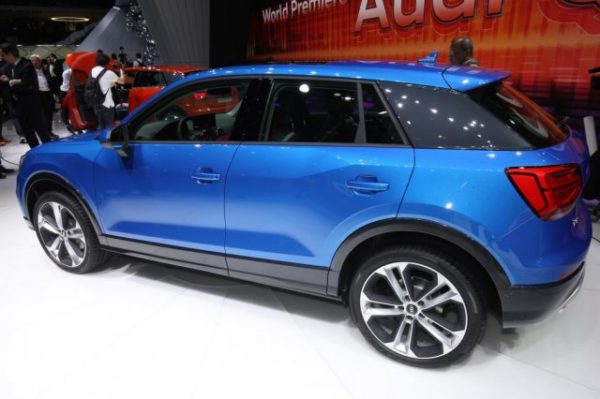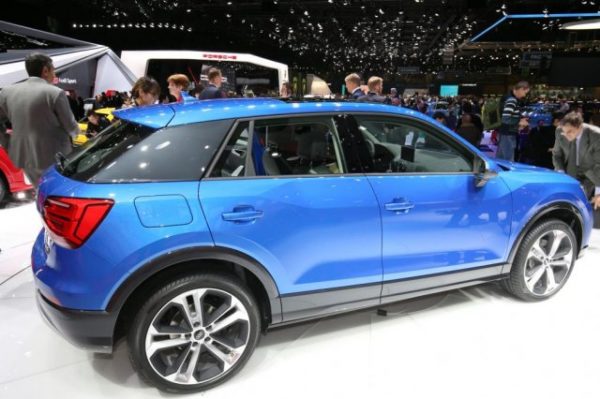 Inside the cabin, you have an MMI 5.8 inch central information display, while for drivers who opt for the richer Audi package, the 8.4-inch screen is also available. The Virtual Cockpit option instead of the standard instrument table with dials and handles is available on the 12.3-inch screen. The entire cabin is illuminated by unique LED lights. The trunk volume is 405 liters, which is slightly less than competitors (Mercedes GLA gives 480 liters).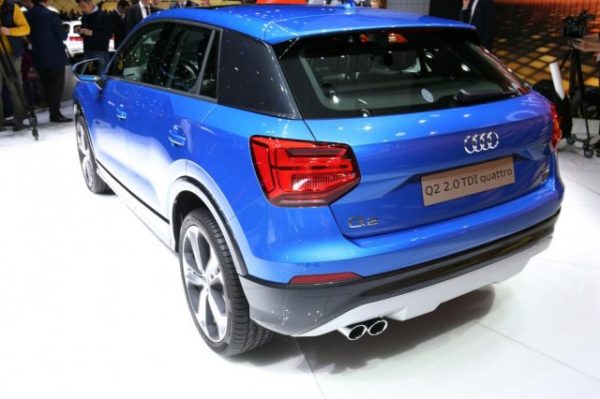 When the aggregate offer was concerned, Audi did not disappoint this time either. Of the gas stations there is a three-cylinder generator with 115 horsepower as well as a two-cylinder TFSI that gives 187 hp, or 248 hp in its most powerful version. From the diesel engine there is a 1.6 liter capacity with 115 hp as well as two-liter TDI with 148 horse power. All generators have the ability to connect with a seven-speed "S-Tronic" gearbox and most of them will be offered with "Quattro" system, all-wheel drive. In the forthcoming period, the "S" and "RS" version of the "Q2" model should also be expected.