The power of the drive system will be around 1000 hp.
Ferrari Chief Executive Louis Camilleri managed to surprise the automotive world a few days ago when he announced a new hybrid model that the brand will present on May 31st. This is officially confirmed, and the big news is that the hybrid hypercar will have a power of 1,000 horsepower. Camilleri was initially pleased with the explanation that the new model will be positioned "over 812 Superfast".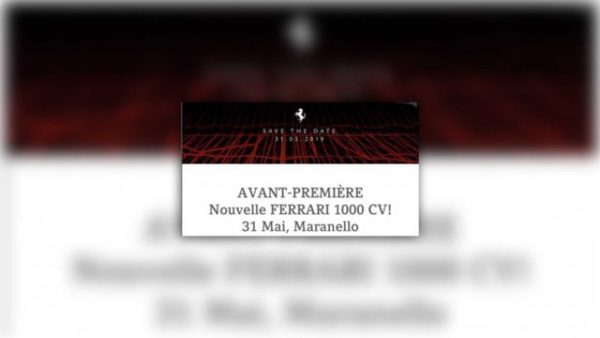 This information led to intense speculation about what will present Ferrari in Maranello at the end of the month, most analysts believe that the new car will get a V8 engine, but still no agreement on the hybrid system.
The advantage is on the side of the three-electric version that allows vector thrust to the wheels and will make the 1,000-horsepower hybrid system easier to control.
There is also some more information – the base price of the new model is expected to be 600,00 euros ($675,000), as an unofficial source of this information, is a Swiss dealer.
Camilleri also reminded that later this year Ferrari will show yet another electrified model, but with a V6 engine, and the brand new models by the end of the year will be three or two in Frankfurt and another one before the end of 2019.